NEW HILTI CORDLESS TOOLS PUSHING THE BOUNDARIES
New cordless products hitting the jobsite
We're always looking to expand and upgrade our product offering to best meet your needs. In fact, all our new tools are developed with input from real construction professionals to ensure each upgrade is bringing something new and valuable to the table.
Cordless tools are a huge part of this, making all sorts of jobsite tasks quicker and easier. That's why, in May, we're launching a range of new cordless products designed to give Aussie tradies better performance, more versatility, and best in class comfort and ease of use. These are the latest 'must-haves' from our range to keep an eye out for.

SID 4-A22 impact driver

SF 6H-A22 drill driver

TE 6-A36 rotary hammer

AG 125-A36 & AG 150-A36 angle grinders
SID 4-A22 cordless impact driver
An impact driver is one of the key tools found in every tradie's cordless kit. This new tool has been designed with more power, along with increased rotations and more impacts per minute, so screws can be driven in faster. The tool also boasts three gears and electronic speed control, to make switching between driving speeds quick and easy.

Additional features include:
Improved robustness, and a compact design for use in compact spaces.
Ergonomic design for increased comfort, especially over periods of heavy use.
Brighter LEDs around the chuck to illuminate work surfaces.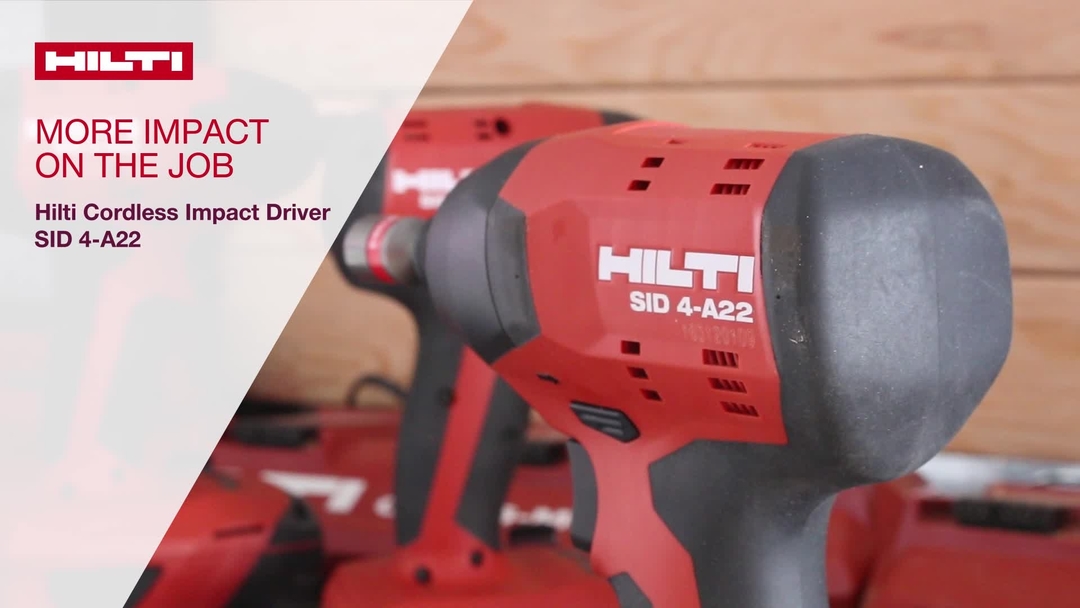 SF 6H-A22 cordless drill driver
Like the SID 4-A22, this is a tool you'd expect to see on almost every jobsite. The new version features a number of changes over the previous model, including a more compact size and increased power. In addition, there's a new electronic clutch that provides more control and better power delivery. Another big addition is the Active Torque Control (ATC) safety function, which prevents the tool from kicking back and injuring the operator's wrist.

Additional features include:
All-metal gearing for high torque and extreme durability.
The ability to be used universally on all materials - from wood to masonry.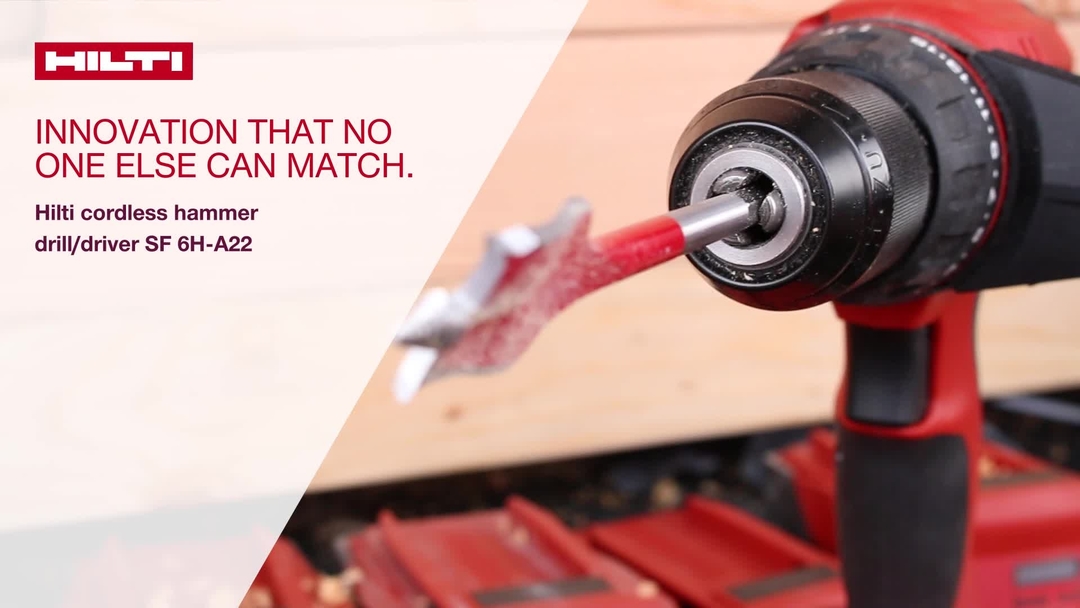 TE 6-A36 cordless rotary hammer
This is the fourth generation of the Hilti cordless rotary hammer, and brings with it a host of new upgrades that provide increased performance and more versatile functionality. In terms of upgrades, the tool has a new chiselling function and is 30% more powerful. Further, the new brushless motor is more compact and has improved run time. The TE 6-A36 will also now run on the new 36 volt battery platform, providing a choice of batteries to meet the need for lightweight operation or extended run times.

Additional features include:
Active Vibration Reduction (AVR) system for comfortable use.
Compact and lightweight construction.
Exchangeable TE-C Click chuck system.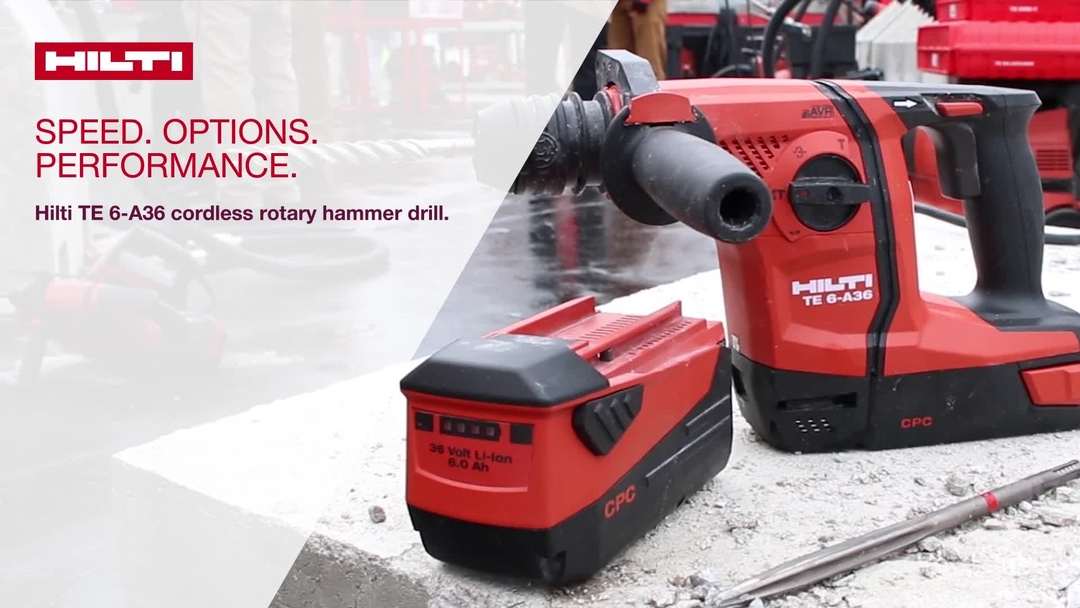 AG 125-A36 and AG 150-A36 cordless angle grinders
These are two new products that provide the power of corded grinders combined with cordless mobility needed in high demand applications such as concrete grinding. Utilising the new 36 volt B36 5.2Ah battery, these tools are more powerful and have double the runtime of the 22 volt equivalent The difference between the two tools is the size of the disc, with options of 5 inch or 6 inch.

Features include:
Ergonomic design for comfortable use.
Safety features such as a disc brake and Active Torque Control (ATC).
Versatile use on concrete, steel and other metals.
B36/2.6 and B36/5.2 36V batteries
A final addition to the cordless range is two new 36 volt batteries. Choose between 2.6 Ah or 5.2 Ah, depending on the situation and working environment. For example, drilling overhead with the new TE 6-A36 may necessitate the smaller, lighter weight battery, while other applications such as chiselling will need longer run times, which the larger B36/5.2 provides.

CHOOSE FROM OUR UNIQUE TOOL SERVICES
A warranty that goes further
Our cordless tools come backed by our unique tool warranty.
We repair your tool free of charge if it breaks down as a result of materials or manufacturing defects for 20 years.
All repairs are completely free of charge for the first 2 years - this includes wear and tear and even pick-up and delivery.
After the wear & tear period, paid repairs will never cost more than 30% of the price of a brand new replacement tool.
And finally, paid repairs are backed by a further 3 months' wear & tear coverage.
Let us manage your tools so you can manager your business
Alternatively, you can choose to lease your cordless tools through our Fleet Management program.
You only pay for the use of the tools. This means no money upfront and predictable costs in the future.
All repair costs are covered by us for the duration of the term.
Tools are labelled and trackable, giving you complete transparency online.
Tools can be easily replaced if lost or stolen.