AVOID HIDDEN COSTS BY LEASING CONSTRUCTION TOOLS FROM HILTI AUSTRALIA
The benefits of paying to use, rather owning your power tools
Power tools. They are essential to the work that you do, and the right ones can make an absolutely huge difference to speed on site and the ease of performing certain jobs. In fact, modern tools have completely changed many of the basic processes in the construction, mechanical and electrical trades. Today, it's possible to drill large holes in seconds with virtually no dust, or to shoot down tracks without having to use anchors.
Despite all of these benefits, there is a downside - the hidden costs of owning construction tools. Of course, investing in all the latest equipment comes at a significant price, but there are also hidden costs to consider which you may not fully appreciate until much further down the line. This is especially true if you need to upgrade regularly with each new technological development.

In this article, we're going to break down some of these hidden costs, and we'll also look at how Hilti's Fleet Management service can provide a solution.
The costs of not upgrading
First of all, we should consider the costs that come with not upgrading to the latest tools. This might be because of an issue of cost, or simply that you want to get the very most out of your existing gear, but failing to stay up to date could come back to bite you.
A prime example of this is cordless power tools. These have completely revolutionised building sites over the last few years, and although they haven't yet been adopted by every contractor, it really is only a matter of time. The reasons for cordless tools' success are numerous, but they all come back to productivity. By cutting the cord, you'll no longer be reliant on power supplies or long extension cables. This allows for rapid movement around a site, plus much easier completion of important jobs such as the mandatory "test and tag" safety procedure, which needs to be completed to a high standard.
In the past, there has been a worry that cordless tools couldn't offer the same power as their wired cousins, but that is simply not the case anymore. Speaking to Electrical+Comms+Data, Hilti Trade Manager Martin Stirling pointed out that cordless tools perform just as well as, if not better than, their corded counterparts.

"The Hilti TE 30-A36 combihammer, for example, can drill large-diameter holes with the speed of a corded tool two classes larger," he said.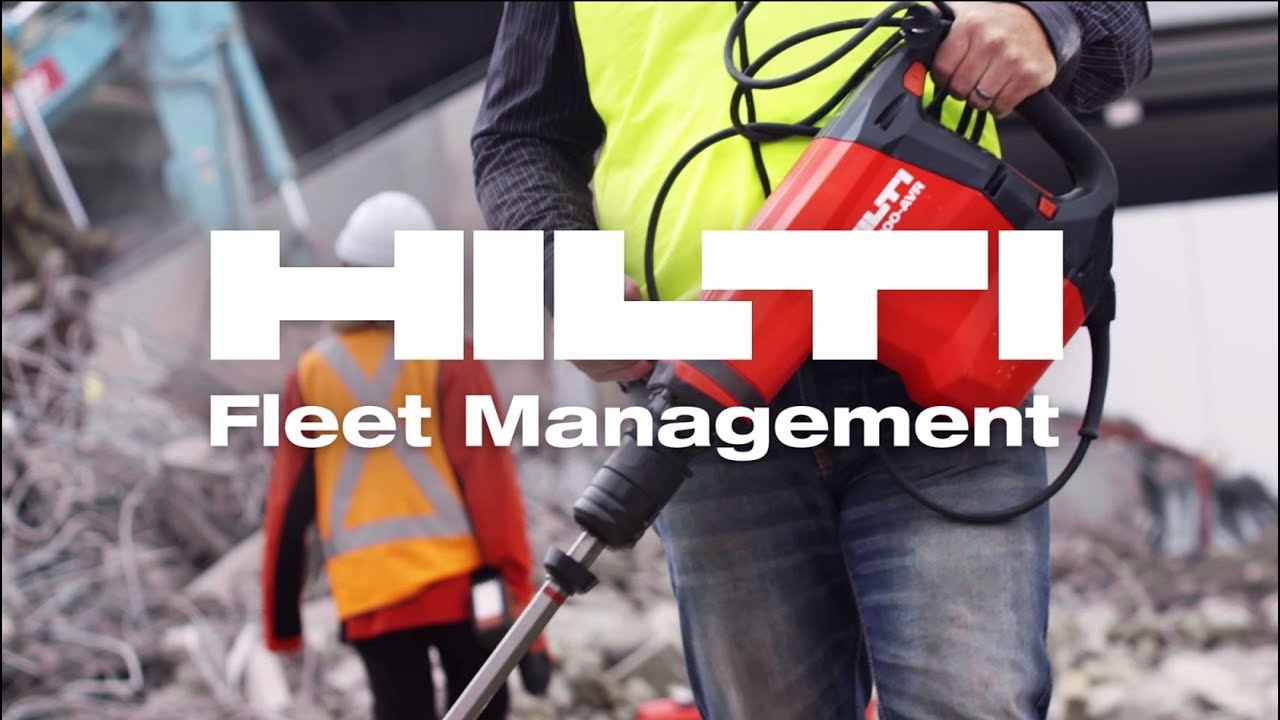 The hidden costs of construction tools
Fleet Management allows tradies to increase their productivity without inflating costs.
So, we all know that modern tools are crucial for staying at the cutting edge, but there's still an issue of cost to consider. For a tradie or business to replace every tool, or even just to invest in a few items, means spending a lot of money. Some of these tools will be specialty pieces of equipment - critical for certain jobs, but perhaps sitting unused for weeks or even months at a time.
In addition to the up-front purchase price, delayed costs can be a big issue with power tools. Everything from maintenance to new batteries can pile up and equal a significant chunk of change over the long term, which can negate the extra productivity you've achieved through cutting edge technology.
Once you've taken all of these different factors into account, it's clear that the very best solution would be to find a way of leasing the best power tools consistently, but without having to worry about anything other than a fixed-fee cost. Enter Hilti's Fleet Management service.


Hilti Fleet Management
Hilti's Fleet Management service is the perfect compromise between owning all of the latest equipment and not having to worry about hidden costs. We've been providing the service for more than a decade, and over that time we've helped countless Aussie tradies get exactly the tools they need. Fleet Management is especially helpful when planning a project, as you can easily choose any specific items that you would otherwise need to purchase.
At its core, Fleet Management allows tradies to increase their productivity without inflating costs. High-performing tools are critical to producing quality work, but the financial risk and administrative burden of managing these tools can put unnecessary stress on any operation. Let us take care of the details, so you can focus on delivering a successful project. Other benefits include reduced downtime - thanks to access to loan tools in the event of tool failure - and consistent access to the latest Hilti products. Martin sums it up best:
"Continuing to use conventional tool technology is likely to be costing your business time and money on a daily basis. It's worthwhile evaluating your current practices and looking for modern technologies that will improve your productivity. Whether it is a matter of upgrading your tools to the latest models or adopting new, smarter and faster work methods, the investment is sure to improve your bottom line."


Get in touch with our Hilti Fleet Specialists today to find out more about the service, and let us supply you with the very best tools in the trade.